On a cold, crisp morning, on a rare day off from school, I took a trip up the M6 to visit a lovely little museum and art gallery in Warrington. Why, you may ask? It was all due to a small exhibition of an unknown artist that had caught my eye.
What was not to love here?  Things that tick my boxes include: northern England connections; an unusual back story; street scenes, with a touch of melancholia; people going about their every day lives.  Eric Tucker slots nicely into all of these categories.
His story hit the news in 2018, after his death, when his family discovered that Tucker had been painting since his early 20s and his house was full of completed canvases and drawings.  Only his closest relation, his brother, was aware of the scale of the work and the two of them had started to date and title the works with a view of having an exhibition of the work he started 50 years earlier.  Following his death, the family first showed the pictures in situ, and over the two days, over 2000 people walked through the small house in Warrington. Now, the last wishes of this unusual artist have finally been met:  Eric Tucker: Exhibition fulfils 'unseen' artist's final wish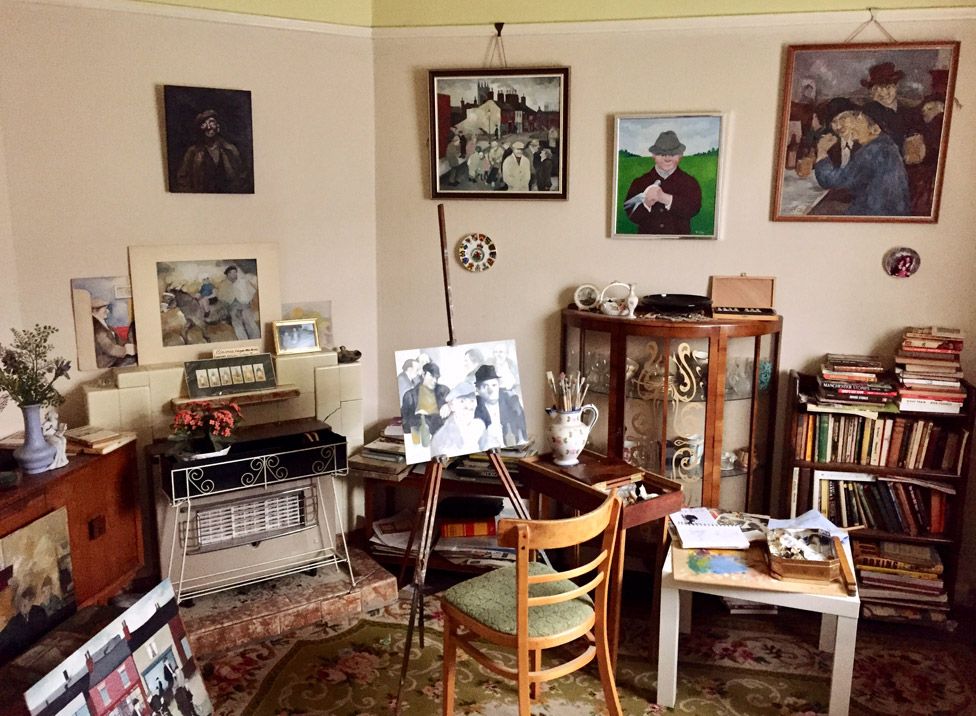 Like other artists linked to the north of England, such as Theodore Major and James Isherwood,  there is a touch of eccentricity about Tucker. He only sold two paintings in his life time, and showed a small number once, so barely anyone was aware of what a prolific artist he was.
Tucker was born in Warrington in 1932 and after a time as a professional boxer and a stint of National Service, he settled into life in Warrington working at various jobs and always observing people and places that he frequented.  Self taught, Tucker began to put onto canvas the pubs, illegal drinking dens, peopled streets of Warrington, and even the circus that came to town.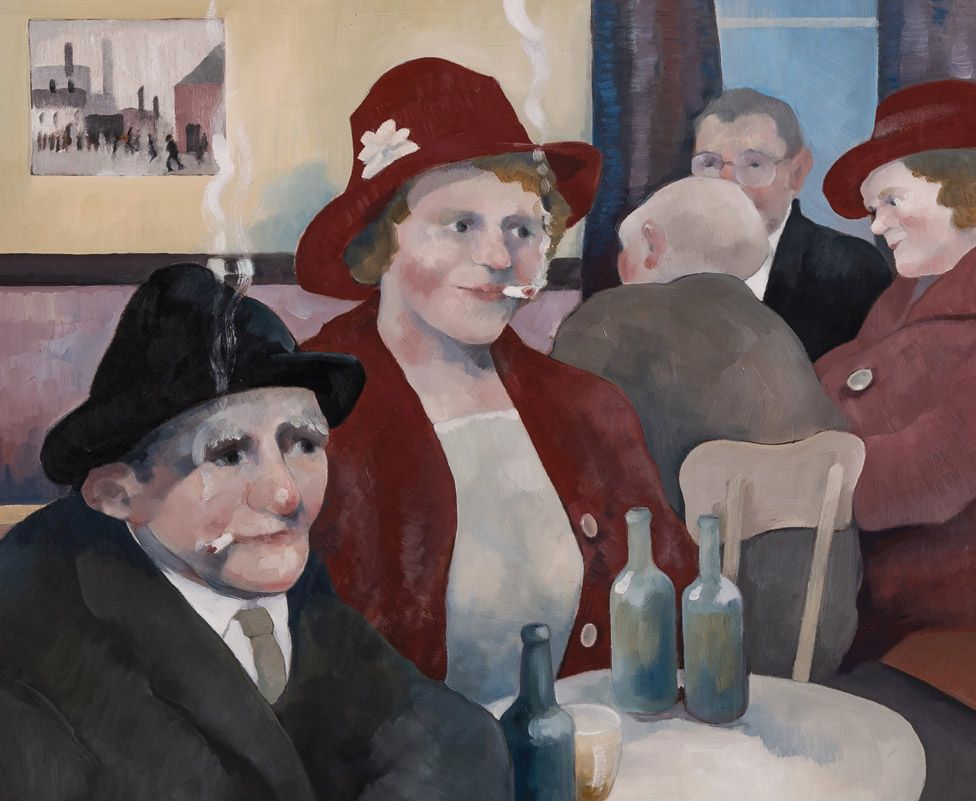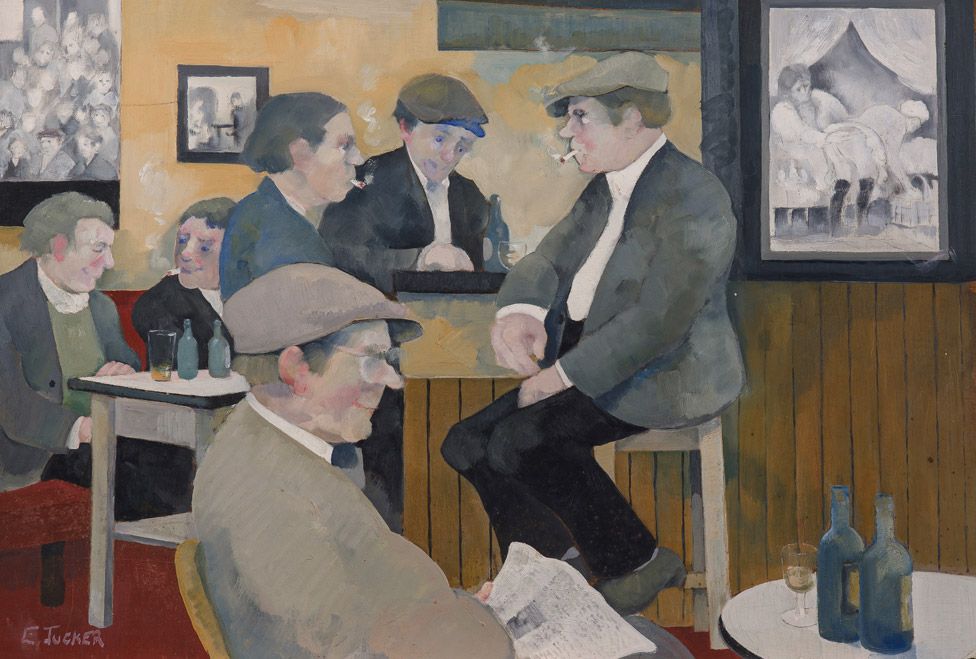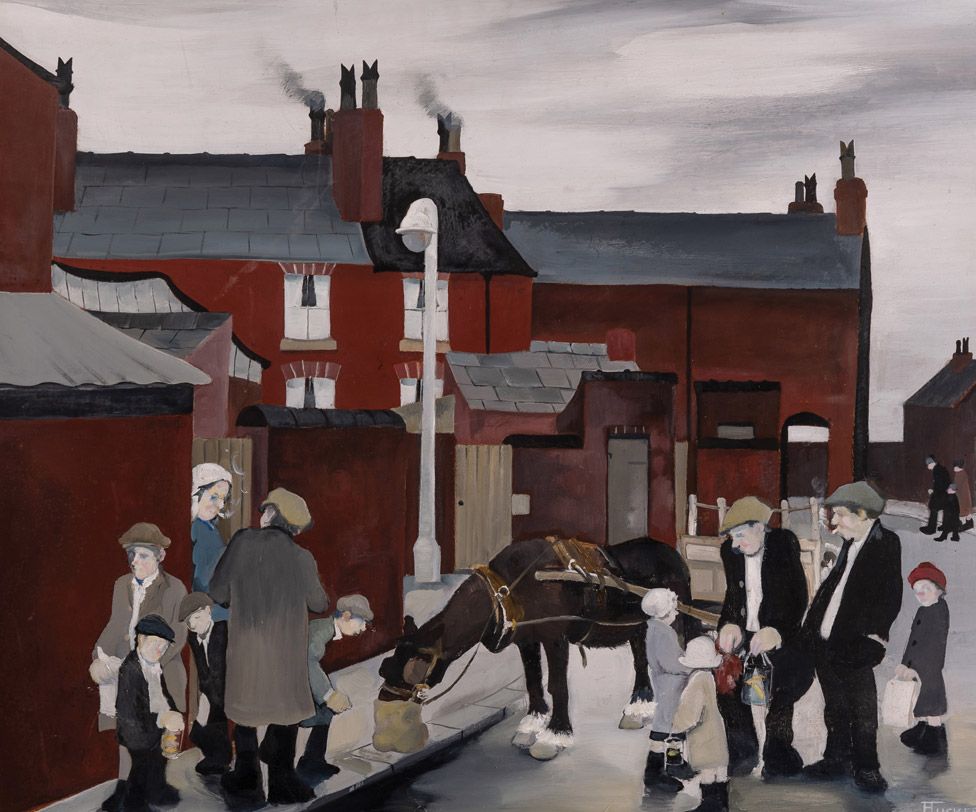 A fan of artists such as Edward Burra, Van Gogh and LS Lowry, comparisons have been made between his work and theirs, particularly Lowry, and you can certainly see how he was influenced by Edward Burra:
However, what struck me was how similar his paintings are to another northern artist whose works I greatly admire: Roger Hampson.  Hampson was born in Tyldeley, Lancashire in 1925.  Describing himself as a social realist, Hampson painted from real life and, like Tucker, would paint people he grew up and lived with.  Both men would sketch on the go, watching and noting the fascination with the ordinary. But, while Hampson trained at Manchester College of Art and became a teacher of art and eventually ran the Loughborough College of Art, Eric Tucker was completely self taught.
This wonderful scene of people playing cricket by Tucker reminded me of another scene of sporting prowess in the street by Roger Hampson:
While Lowry's people are almost incidental to the painting, both Hampson and Tucker portray people you feel you know and there is a warmth and humour here that is lacking in Lowry's depictions.
Faces that are worn with work and age, sit in the relaxed, smoky atmosphere of the local pub and again, we can see the similarities of the two artists in their depictions of Saturday night entertainment: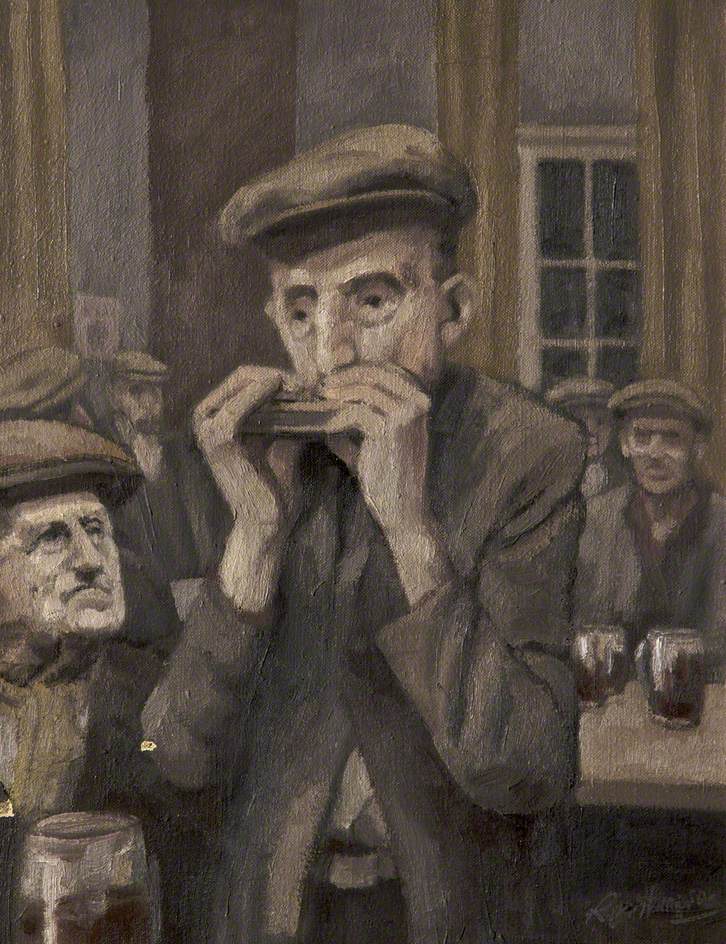 In the exhibition catalogue, Eric Tucker's brother Tony said of his brother's paintings:
"His work for me is funny, quirky, direct and humane, though at times there is a sense of unease, even dislocation.  He made his own world and peopled it.  In its unalloyed rootedness he offers us a sense of the universal. And that surely must be the mark of a true artist. "
The exhibition is on until 23rd February 2020.
For more information:
Eric Tucker – Official Website