The answer to this is "Of course not! Are you mad?"
The Paris Review had this article to share and it has a lovely sense of Leonora's own writing style about it.  The images are fabulous as well.
Sadly, this is in New York only until the end of the month at Gallery Wendi Norris.
Do wish I could see this one in particular: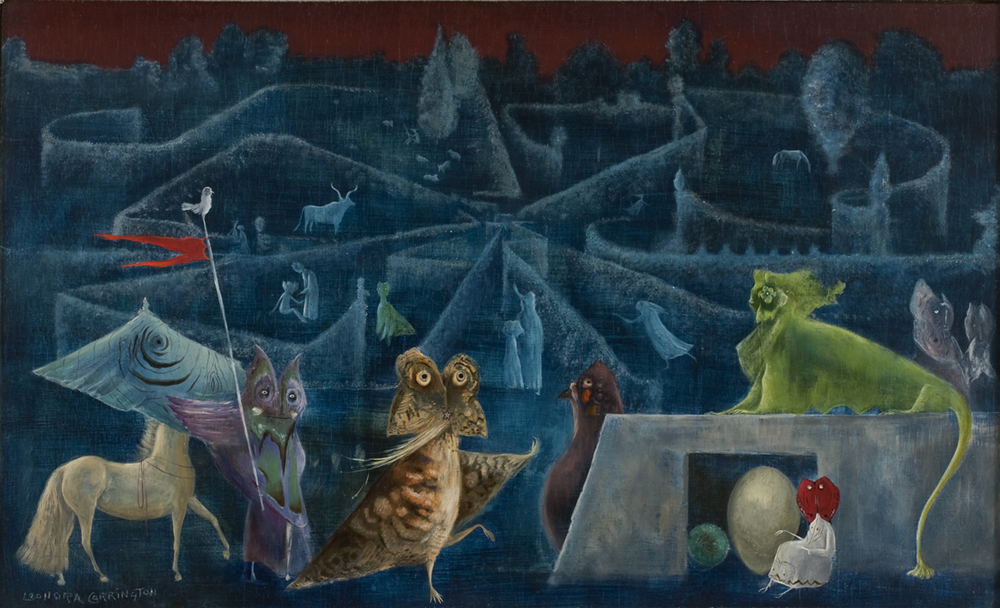 In addition, there is another exhibition in Mexico called Recóndito Mundo by Leonora Carrington: Multidisciplinary Work  and within this there are more than 100 works of art, including sculptures such as this one: 
I think this is where I can honestly say I love Leonora Carrington purely because she did not take herself seriously and there is so much fun to be had in exploring her work!